Fly Fishing for Tarpon in Campeche Mexico
Located near Campeche on the Northwest tip of the Yucatan Peninsula is an extraordinary fly fishing destination called "Tarpon Town". Here baby Tarpon in the 3 to 30 lb range will leave your heart pounding and begging for more. Fly fish with the very first native guide service in Campeche and benefit from years of experience fly fishing their home waters.


The Biosphere Reserve of "Los Petenes" is a vast system of mangrove, wetlands and turtle grass flats. Constant streams of fresh water from the springs flow to the salty gulf making it the perfect brackish waters for juvenile Tarpon (5-20 pounds), Snook, Snapper, Jacks and Barracudda; all in a few feet of water.


Twenty five foot Mexican panga boats are perfectly outfitted with flat carpeted floor and casting deck, rod holders, stocked coolers and brand new 60HP Yamaha motors. Patient searching is required to locate fish, the guide quickly positions the boat to be able to make an accurate presentation. Tension builds as the Tarpon tracks your fly. With a flash they eat and you strip set to bury the hook in their bony mouth. In a flash the water in front of the boat erupts as the Tarpon goes airborne! Hang on and welcome to Tarpon Town!

Trip Costs
Fees are per person
| Nights Lodging | Days Fishing | Double Occupancy | Single Occupancy |
| --- | --- | --- | --- |
| 3 | 2 | $1,200 | $1,350 |
| 4 | 3 | $1,450 | $1,900 |
| 5 | 4 | $1,850 | $2,300 |
| 6 | 5 | $2,250 | $2,800 |
| 7 | 6 | $2,800 | $3,200 |
Included: ground transportation from the airport, accommodations at the lodge, breakfast, lunch, guide service, boat, flies as needed, gasoline and fishing license. 2 anglers per boat, but other configurations can be arranged upon request.
Excluded: dinners & tips.
We are committed to preserving this destination so no more than 6 to 8 anglers per week are allowed.
Tarpon really are the ultimate salt water flats game fish. Their areal antics and the sheer numbers of fish found here near Campeche will undoubtedly cast their spell on you. These fish will leave your heart thumping, gasping for air and begging for more!
Anglers looking for numbers and tons of fish should not consider the juvenile tarpon as an achievable target. Remember this, tarpon is the ultimate trophy fish of the flats. If you are interested in taking on this challenging and technical fishing experience - take a trip on Tarpon Town.
Book Your Trip
Information on fly fishing in Campeche and family vacation plans are merely a phone call away! Call us toll free at 877)228-2477 or at (707)287-2939 Feel free to email us at info@offthehookflyfishing.com or fill out a trip request form.
Gallery
Get the flash player here: http://www.adobe.com/flashplayer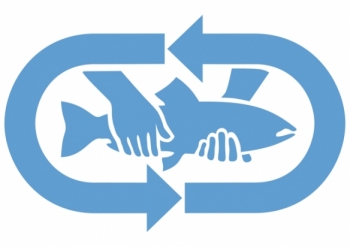 Back to Mexico Page
Salt Water
Fresh Water
Ready to book your fishing adventure?
Contact Us
(530)242-4122 Office
(707)287-2939 Cell
Blogs