God Bless America(n)
Submitted by Brett Wedeking on March 7, 2012
You know, when I moved down to the Bay Area from Seattle people told me there wasn't much fishing around here, especially steelheading.
Now, being from Seattle, I have steelheading flowing through my veins. The history, the fish, the rivers and uh,well, see, umm... The reality is, I grew up fishing steelhead but most of the rivers within a day's striking distance from Seattle are bogus. Yeah, there's certainly some good fishing to be had but over all, due to human influences, the Puget Sound fisheries are mere shadows of their former romantic histories. Not to mention the fact all Puget Sound streams are closed during the best part of the season. The Olympic Peninsula and Columbia/Snake tribs. in Eastern WA have some stellar fishing but (unless you enjoy falling asleep at the wheel) require all overnight trips.
This all brings me to today, the 7th of March, when I drove and hour and fifteen minutes from my front door to feet in the American River, swinging a two-handed rod for steelhead. And, I landed my first California steelhead. It wasn't huge, it didn't make a bunch of blistering runs but it was wild and it was steelhead. That's something you cannot do this time of year while living in Seattle. The point of all this is, YES, there's plenty of fishing near The Bay. Anybody who believes otherwise hasn't done their homework, the plethora of fishing available is astounding. And YES, there are legitimate steelhead opportunities close to The Bay Area too. Get some!
As for a report, the American is LOW, running at 1100cfs, very clear and low fifties water temps. A few people around but not crowded and yes, a few steelhead around too.
The following photos are for all the haters. I love fishing in California!
Brett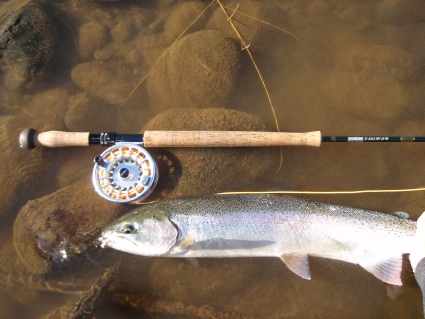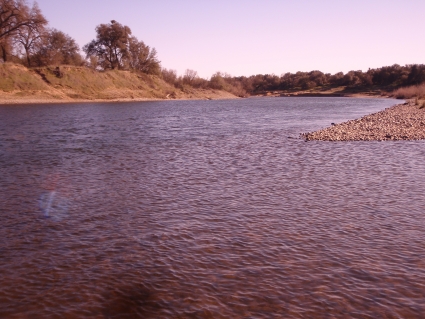 Salt Water
Fresh Water
Brett Wedeking
Blogs