California Coastal Steelhead Fly Fishing Guides
Fly fishing for Steelhead on California's North Coast is something of a storied history. Legendary rivers, huge runs of fish, colorful characters and fly fishing guides that were larger than life. A lot has changed since the old days however there are still great guides and exhilarating fly fishing action for Steelhead on many coastal rivers to take advantage of. Off the Hook Fly Fishing is your connection to the very best fly fishing for wild steelhead on California's North Coast.
Off the Hook Guide Joshua with a prized wild California Steelhead
As mentioned fly fishing for wild Steelhead here on the left coast is exhilarating experience yet often challenging proposition. There are great runs of wild fish for those in the know and who are willing to put in the time. Those who do find it worth the trouble. When hooked, these amazing fish flip and cartwheel all over the river peeling off line and making even seasoned fly anglers weak in the knees!
If you could use an "escape" from the winter doldrums and are interested in some exciting steelhead action then continue reading or call our office at (530)242-4122 or on the cell (707)287-2939 for current fishing reports, river conditions and information on experiencing enjoyable and memorable fly fishing for yourself. Dates fill up quickly for many of our offerings so don't delay. You may also send us an email at Info@offthehookflyfishing.com, or fill out our Online Trip Request Form.
Targeting Steelhead with a fly rod in California is not entirely a numbers game. There are rivers in California where one can fish for larger numbers of fish. The Trinity and Feather are two such rivers. Here anglers can land multiple Steelhead in a day although their size tends to be a bit smaller and there are more hatchery fish in the mix.
However, if you prefer size and quality over quantity and have a hankering to tangle with a wild Steelhead on the fly then you have come to the right place! Our goal at Off the Hook is to put one of these gorgeous and elusive creatures in as many hands as possible. Hooking fighting, landing and holding a wild California Steelhead for a quick photo and then a release is something that simply must be experienced to understand! For many anglers the exhilaration of landing a their first coastal steelhead is a life changing moment. We feel like once you experience one you will fall in love and live to pursue and protect this valuable resource like we do.
Off the Hook Fly Fishing partners with the very best local guides or "guide partners" as we call them. Your guide's intimate knowledge of our coastal waters is why we have such high success rates targeting and landing these elusive fish. Steelhead fishing is a dynamic proposition with conditions changing constantly. Being on the water with one of our guide partners greatly improves your chances of success. It is uncanny how often our guides "guess" right and put our clients right on fish. Steelheading is all about being in the right place, at the right time, with right flow and the right fly! Truth be told there is some real science to it and not much guessing at all. Up to the minute local information is very important. What's more we book guides who are are personable professional and patient. These are all attributes that will add to the overall enjoyment of your experience on the water with us and undoubtedly bring you back for more!
There is an Adrenalin pumping, heart pounding fish of a lifetime out there with your name on it! Allow us to introduce you!
Off the Hook Fly Fishing is your connection to the best Northern California guided Steelhead trips
Here is what some recent clients had to say...
"Very knowledgeable outfitter and guide...they were honest about conditions and we opted to fish another river other than what we had originally planned. Glad we did as I heard later the other was blown out. Had a great day and landed over 20 fish! Thanks Mike and Jordan! " Kevin S. Toledo OH
Planning a steelhead trip is a dynamic process. Give us a call for more information and we will keep you in the loop as conditions become optimal and get you hooked up! Please call us at the office(530)242-4122 or cell (707)287-2939. We are also available via email at Info@offthehookflyfishing.com should you prefer to correspond in this way. Gift certificates are available and we also offer group trips, corporate fly fishing outings and classes.
Costal Steelhead Trip Rates
The cost of a full-day Fall River guided package is:
• $500 per day (1-2 anglers per boat)
• $550 per day (Package deal, including flies, tackle, & equipment)
Inclusions:
Included in your standard guided angling package for Coastal Steelhead is 8-10 hours of guided fishing and instruction with lunch provided.
Non-Inclusions:
Not included in your guided angling package are a California fishing license and Steelhead Report Tag, waders, rods/reels, and terminal tackle (flies, tippet, etc.) or gratuities.
All inclusive package deal:
If you are just getting started in the sport, or will be traveling and don't want to hassle with dragging along all of your gear, you may want to consider our guide trip "Package Deal." This all inclusive option is only $50 additional per boat/day, and with it the guides will provide the necessary rods, reels, flies, tackle and equipment to ensure that you have the right gear and flies for the day. If you're an experienced angler and/or fly tier, call ahead and we'll let you know exactly what flies are producing so you can be sure to tie them beforehand or bring them along.
Contact us today to begin planning a memorable and enjoyable Coastal Steelhead experience. Call Toll Free (877)228-2477 or (707)287-2939 today!
The Rivers
Weather and conditions permitting clients have the option of fishing the Main or South Fork of the Eel River as well as over a dozen additional Northern California rivers for steelhead including the storied Russian River watershed.
The fishing
We generally fish from Mackenzie style drift boats or rafts. If nothing else they make an ideal form of transportation form one likely run or riffle to another. Anglers may disembark near productive areas and fish on foot if they prefer, then move on to then next productive looking area.
When targeting California Coastal Steelhead we do so with both single handed as well as two handed rods. There are times we swing flies, and there are times we fish nymphs and egg patterns on the dead drift. We will do everything within our power to put you on fish and will take into account your ability and fishing preferences. We are here for you!
The Season
Generally the season for fishing the big wild fish on the coast begins in late November and goes often until late March or even early April. Depending on flows, there are usually always some good windows of "fishability" during a normal year. It is all about being poised and ready to fish when all the necessary elements come in to shape. That is where we come in!
Booking a Coastal Steelhead guide
To make a reservation, please give us a call at 877-228-2477 during business hours any day of the week, or email us at info@offthehooklfyfishing.com anytime. We can give you the answers you need, detailed explanations to the questions you might have, or check on availability and confirm your reservation in minutes.
Get the flash player here: http://www.adobe.com/flashplayer
North Coast Steelhead Links
Northern California River Forecast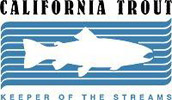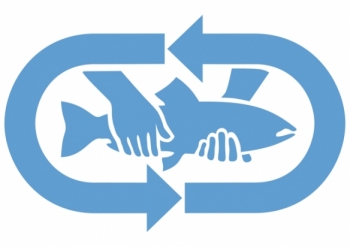 Salt Water
Ready to book your fishing adventure?
Contact Us
(530)242-4122 Office
(707)287-2939 Cell
Blogs