Christmas Time
Submitted by Brett Wedeking on November 21, 2011
We haven't even hit Thanksgiving yet and I'm reading/seeing all sorts of adds for Christmas already. Some of the big box stores are even opening up at 9 or 10pm on Thanksgiving night to get a jump on Black Friday. Wow! You can't even let your employees enjoy a day eating, drinking and watching football with their families?
I for one won't be spending any money on Friday, rather just continuing the trend from the day before. Bring on the expandable pants.
Anyway, I thought I'd share a few photos from a buddy's recent trip to Christmas Island. They roped a few GT's and a bunch of bonefish too. I guess one of the group even caught a Booby somehow, though it isn't documented in any photos...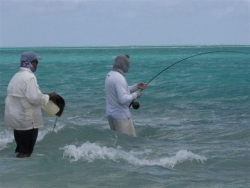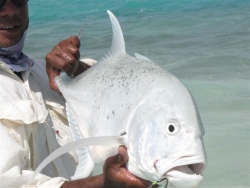 Salt Water
Fresh Water
Ready to book your fishing adventure?
Contact Us
(530)242-4122 Office
(707)287-2939 Cell
Brett Wedeking
Blogs